We are honored to partner with some tremendous suppliers that help make the Steele's experience possible. Learn a little more about these great folks below.
BEEF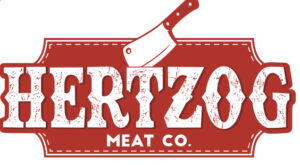 Hertzog Angus
Butler, MO

Hertzog Meat Co. was started with the intent to make the meat industry better. Not with some grand, revolutionary idea, but by doing things the right way every single time.
The amount of care that we put into our work, from the way we age our meats to the way we run our facilities, is done with the goal of giving our customers premium-grade meat that's both responsibly made and unbeatable in quality.
—
PORK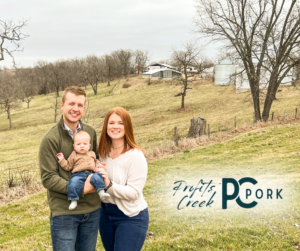 Profits Creek Pork
Ben and Elise Luebbering founded Profits Creek Pork striving to provide a safe, nutritious, and delicious product for families in mid-Missouri to enjoy. This pork is raised locally and sourced from the family farm. Ben is proud to be a third-generation farmer at Profits Point Farm in St. Thomas, Missouri, where he works alongside his father, uncle and grandfather to produce a quality protein source.
—
POULTRY
In sunny California, MO in 2010, Matt & Eleanor Tiefenbrun started Buttonwood Farm with chickens, turkeys, and a big fancy dream to raise them on real, living, breathing pasture, because they thought that was the way it ought to be done. They still do. And now they raise eggs that way too.
Located smack-dab in the middle of Missouri, they make weekly deliveries of fresh and frozen natural, pasture-raised poultry and eggs to restaurants, stores, and CSAs in St. Louis, Kansas City, Columbia, and Jefferson City.